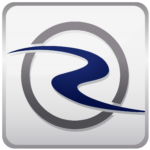 RadonPRO Frequently Asked Questions
What does a RadonPRO report look like?
We have a sample report online that anyone can view to see what the RadonPRO report template looks like. Your RadonPRO application will automatically generate these efforst with just a few clicks! (Click to View a Sample Report).
Can I use the same RadonPRO account and Mobile Application for multiple RadonPRO units?
Yes, currently the RadonPRO application supports multiple units, which can be accessed through the Settings menu found on your RadonPRO application homescreen. Tests will be labeled with the ID# of your RadonPRO unit to keep them separate.
How do I create my first RadonPRO PDF report?
After collecting data using your RadonPRO unit, you can enter test information regarding RadonPRO unit placement and Customer Contact information directly in the RadonPRO app. After you have reviewed the data and are ready, just Click Email Report in your app. A link to a RadonPRO Report PDF will be instantly emailed to you for you to review and download.
I'm having some issues connecting my smartphone or tablet to my RadonPRO unit for the first time.
An easy walkthrough on setting up your device initially can be found printed with your RadonPRO unit and online (Click to View the Getting Started Guide). Remember, there is a different method for pairing with an Android or iOS/Apple device (Click to View the Pairing with Apple Devices Guide).
I clicked Email Report in the RadonPRO application, but never received an email containing my Inspection Report.
Make sure the email did not get sent to a SPAM folder in your email account. If you still cannot find the email, your email host provider may have sent back the report email. In that case, we recommend utilizing a different email for your RadonPRO account. We recommend Gmail, but our service has been tested with Yahoo and Hotmail as well.
I would like to change the company name that appears on my RadonPRO unit from Inspector Nation to my company's name.
Navigate to the homescreen of your RadonPRO application, and connect to your RadonPRO unit.  Click the button at the bottom of the screen labeled Company, and enter in a new name, up to 16 characters, to appear on your RadonPRO unit (Click to View the Getting Started Guide).
The backlight on my RadonPRO monitor's LCD appears to be dead.
The LCD on your RadonPRO unit has a LED backlight which should not go out during the life of your unit.  Navigate to the homescreen on your RadonPRO application, connect to your RadonPRO unit, and click the button labeled Brightness at the bottom of your screen to toggle the brightness setting of the LCD's backlight.
I was uploading images to the Cloud for use in my RadonPRO report, but the images appear corrupted.
Make sure that when you upload a Radon Inspection image to the Cloud that you give the image enough time to upload before clicking Return to go back to the RadonPRO homescreen.  If you have poor cellular reception, then it may be easy to click Return while the file is uploading and corrupt the image file.
The data I downloaded from my RadonPRO unit gives a Power Failure Notice.
This will only occur if a power loss occurs in your RadonPRO unit during your test.  The best prevention method of this is to leave your RadonPRO unit on the charger during the entire Radon test.  This will ensure the internal battery is fully charged, and if power loss occurs in your inspection house, then the battery will be charged enough to continue the test until power is restored.
I'd like to perform a Radon inspection on a home without any power.
The main item to consider in this case is whether or not you are maintaining normal home conditions without power in the home.  You need to maintain a normal living environment in a home to achieve an accurate test, which means HVAC and (if there is one) current Radon Mitigation systems should be ON.  We would recommend requesting a temporary 48 hour power turn on for your Radon test to ensure you are following proper Quality Assurance and Quality Control protocols.
Is there anyway to put my company logo on RadonPRO reports?  Or to automatically sign my reports?
Yes, send our team an email containing your company's logo or a photograph of your signature as an attachment and we can upload them to our secure Server to automatically appear in your future reports.